Marty Grand wins 2010 SCCA T2 Championship!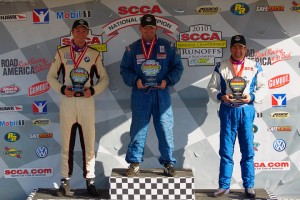 We here at ASM would like to congratulate Marty on the 2010 T2 Championship.  Thanks for letting us be part of your winning team!
"
I just wanted to thank Chris@angrysheep for giving me a winning race set-up that helped me win the 2010 SCCA National Championship!! You gave me a great set-up that allowed me to not only rotate the car on demand but left the car compliant enough to absorb the rough curbing of Road America.
Thank you!
Marty Grand
Mitsubishi EVO IX
SCCA
T2 National Champion"